Project Services at Nucleus
Technology is always changing. Business IT systems need to be assessed on an ongoing basis and IT projects need to be scoped and completed on-time and on budget. At Nucleus, our Project Services team is the driving force behind technology renewal and every project that gets rolled out is coordinated by Rosie Atkey, our supercharged Project Coordinator.
We chatted with Rosie to learn more about how her seven-year career has evolved and what it's like to work as a Project Coordinator at Nucleus.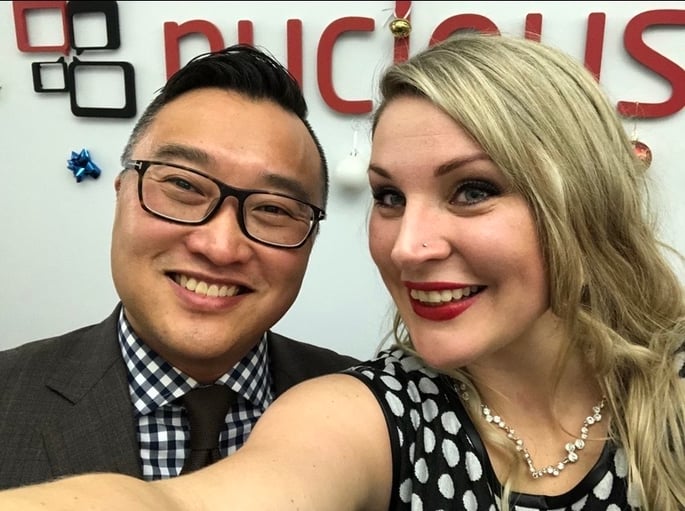 What was Nucleus like in 2015?
Nucleus has gone through more than one period of significant growth and 2015 was one of those years. In the two years leading up to 2015, Nucleus had hired a Veteran of the Managed IT Services (our present-day CEO), a Director of Business Development (still with us today), expanded into a large office in Gastown and hired a Victoria team. This phase of growth resulted in the doubling of staff, a Toronto office and recognition as one of British Columbia's Top 5 workplaces. 2015 was an exciting time.
Rosie was working as a Support Coordinator on the help desk team. Fresh in the IT industry, she spent her days completely immersed learning the ins and outs of a Managed IT Service Provider (MSP) working closely with operations and the Support Manager. After four and a half years in the Support Coordinator role, she decided to "takethe bull by the horns" and challenge herself diving full force into the role as Project Coordinator.
What is the role of the Project Services team and Coordinator?
The Project Services team is responsible for deploying IT projects and ensuring projects are completed on-time, on budget, and that clients are satisfied with the end results. Timelines, milestones, deliverables, and risk are continuously reviewed and adjusted. Once a project has been scoped by our Project Services resources and Client Success team and approved by the client, Rosie handles the day-to-day aspects of the project from the kickoff meeting to the final post-project meeting. After every project, client feedback and improvements are identified and weaved back into Nucleus' documentation and process for future projects.
The Nucleus project team includes Rosie, Project Coordinator, Troy, Manager of Project Services, five IT consultants located throughout Canada and is overseen by Karl, our Chief Technology Officer. The project teams works closely with the Client Success team, Operations, and Business Development.
The pace is fast in this department and daily tasks can change quickly. Organization and adaptability is key to success. Rosie begins each day getting organized. "To-dos" are in the cloud and also in her notebook. Urgent matters are always prioritized. Other tasks include completing status reports, invoicing projects, meetings with clients, and weekly internal meetings with the Client Success team.
The project team makes use of a range of tools but mostly relies on Microsoft 365 applications, Connectwise (the MSP line of business software) and BrightGuage the tool that brings all the teams' data out of Connectwise into a visual dashboard. The team, like most departments at Nucleus, are always looking to embrace new tools and finding ways to work smarter not harder.
What new changes came out of the global pandemic and what's the most common projects now?
Provincial health restrictions resulting from the pandemic mandated the shift from working in the office to remote work. Many businesses had to very quickly upgrade their technology to enable remote work. The most common project was the move from on-premise file servers to cloud solutions. Many of Nucleus clients started using Teams for chat and collaboration and SharePoint for file storage. Office phones were replaced with Zoom or Teams Voice, headsets, webcams, and laptops were procured. It was a whirlwind of a time for MSPs around the world. At the same, there was also a heightened need for more robust security solutions. Securing a remote laptop required a new set of security tools and best practices. Security risks needed to be identified across the client base, multi-factor authentication implemented, and Defender for Office 365 deployed.
For a variety of reasons, ranging from cost-savings to the positive experience hybrid work had on employee wellness, many clients have decided that what was initially considered a temporary shift to remote and/or hybrid work will now remain permanent. Starting mid 2021 and continuing today, office moves are one of the most common IT projects. Additionally, businesses that have embraced hybrid work environments long-term are downsizing and shutting down some office locations while others are re-configuring their office spaces.
Professional Development, Mentorship and Culture
Continuous improvement is a core value at Nucleus and Rosie's career evolution demonstrates this value in action. Rosie is currently undergoing self-study and is working towards The Project Management Professional (PMP)certification. Working towards this achievement is a natural step in her career at Nucleus.
In 2018, Nucleus launched a peer-to-peer mentorship program, whereby employees from outside departments "pair-up" with new employees to offer opportunities to learn and grow. The role of the mentor is to offer tips, strategies and support, share knowledge and expertise, act as a sounding board, and provide guidance on setting goals. Rosie is currently mentoring the newest addition to the IT help desk, Kulwinder, who joins two other Support Coordinators, Lucy and Sonali.
Reflecting on what's changed at Nucleus, Rosie highlights the culture at Nucleus. There is a focus on employee wellness and diversity, equity, and inclusion. Employees are valued as the most important asset. From professional development to team-building, Nucleus is dedicated to people and its policies, employee retention, and the general happiness of its employees show it.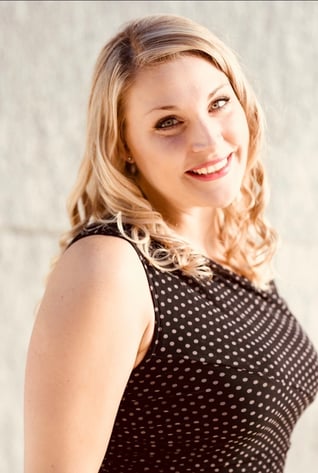 Share with us a little more about Rosie! What do you like most about working at Nucleus?
100% the people and the culture. Solving technical problems and managing technology for a wide range of businesses, of different sizes, ranging in technology complexity is at times, mentally challenging. It's absolutely necessary to be a part of a culture that supports one another. We do that really well at Nucleus.
I also like my role because I like to be challenged. My idea of a horrible workplace is one that is stagnant. Everyday technical problems are like puzzle pieces that need to be put together. I like seeing how these puzzles come together, seeing good results, and I love constantly learning and adapting to change.
What's your favourite thing to do when you're not at Nucleus?
I have two kids and two dogs and when I am not running around at Nucleus I am running around with them. When you boil things down, I go from one fast-paced work environment to another (home) and that's the way I like it.
How do you balance your personal life with work?
Now that I am no longer commuting regularly, I use that time as "me" time. This "me" time provides me with an opportunity to transition from home to work and work to home. I take a walk, use my elliptical, or pick some lettuce from my garden for dinner. In my role, I sometimes have to be available after hours which means I have to set clear boundaries with both my job and my family and this transition time is really important to me.
Unique fact about Rosie
Outside of work and parenting, Rosie spends her time painting. She is a mixed media acrylic painter.
Interested in learning more about our project services?