Get to know Dennison Lee
Dennison Lee celebrates a decade at Nucleus this week. We sat down with him to learn about his 30+ years in IT and what it's like to work in Research and Development (R&D) in the Managed IT Services industry.
Professional Background
Dennison started his career in IT in the late 80's working for his uncle. He helped setup servers and networks and worked on a help desk supporting ten people for about six years. He then went on to become the System Administrator at one of Vancouver's leading mid-size business and litigation law firms where is was employed for 16 years. Dennison joined Nucleus in 2012 to assist Chief Technology Officer (CTO), Karl Fulljames and eventually became a Senior Consultant on the R&D team. While it is often the CTO at Managed Service Providers (MSPs) that handles the R&D function, at Nucleus we have dedicated department.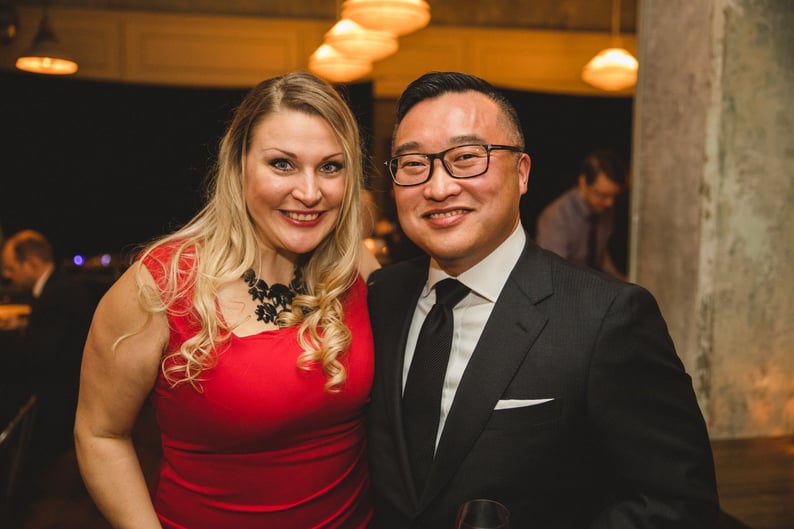 In the early years of his career at Nucleus, Dennison's focus was product testing and automation; this was the very beginning of what became the R&D team. R&D, short for Research and Development, refers to the research done before deploying new products, procedures, solutions and in our industry, technology. The R&D team is now responsible for deploying internal projects and supporting all internal IT infrastructure and tools. When the team isn't researching, testing, automating or deploying, they act as an escalation point for Nucleus' employees and also assist the Project Services team with client projects. They are often the least talked about department in managed services as much of their work happens behind-the-scenes but they play an absolutely critical function in the management of MSPs.
Key responsibilities
Short and long-term analysis of internal technology needs

Development of technology standards

R&D of new tools and technologies

Internal innovation

Testing

Automation

Internal technology deployments
Companies across all sectors and industries invest in R&D to help them improve their existing products and locate gaps that can be filled with better solutions. This department is particularly important in our industry due to the speed of technical change. Major updates that used to come out every 3-5 years are now released as often as every few months. MSPs are also using a lot more tools than ever before. Key products include security platforms, backup and disaster recovery systems and system management tools.
Tell us about Dennison!
What do you love about working at Nucleus?
Hands-down the people; past and present.
"My favourite part about working for Nucleus is the team. We've got each other's backs and that creates a great sense of camaraderie that's resulted in long-lasting friendships, beyond the office."
What's your favourite thing to do when you're not at Nucleus?
Fishing, experimenting with food and cycling. Just take a look at my Instagram to see my latest creations. My hobbies keep me busy and inspired when I am not working.