Business Email Compromise Increased Risk Advisory
Last week, Silicon Valley Bank (SVB) announced it sold securities in response to a liquidity crisis which resulted in clients withdrawing their funds, causing a run on the bank. On March 12, 2023, the bank was closed, and the US Treasury and Federal Deposit and Insurance Corporation (FDIC) offered depositors full protection. Leading Canadian Managed Threat & Detection company eSentire is advising Canadian businesses to be extra vigilant of Business Email Compromise (BEC) campaigns that try to take advantage of this event for fraudulent gains.
What is a BEC?
A BEC scam targets businesses who conduct wire transfers. The email accounts of executives, finance employees, and vendors are spoofed or compromised through keyloggers or phishing attacks.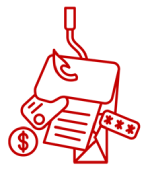 The purpose of these scams is to steal money, data or other sensitive information. These attacks are commonly carried out in three ways: domain spoofing, social engineering and compromised accounts.
How to Prevent a BEC attack?
Verify any requests to change payment coordinates with vendors, suppliers, and partners.
Ensure finance department teams are aware of the increased risk related to the SVB closure and that they adhere to standard policies and procedures for handling payment change requests.
Cybersecurity Awareness Training: Employee training and awareness can help employees spot these types of scams.
Be wary of any emails with keywords such as 'Invoice', 'Payment', 'Refund', 'Settlement' or 'Payout' in the subject line or message content.
Vigilance is a must when seeing any communication claiming to be from Silicon Valley Bank, FDIC, or similar authorities.
Ensure your business has adequate endpoint detection and response technology deployed across all endpoints.
19% of data breaches are the result of BEC. IBM
If the SVB incident impacts your business, it is likely that clients will reach out to ask what your exposure is, and where to re-direct payments. Ensure that you monitor and have a manual way to process any account/payment change notifications from your customers and carefully review each of them.
If you have any questions regarding this incident or need assistance understanding your risks, please contact us.